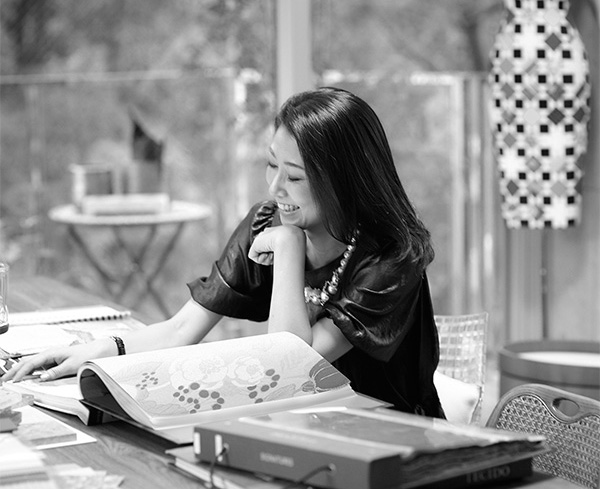 CEO
Director
Interior Designer

子供時代から大好きだったインテリア。
内装・ウィンドウトリートメントで住宅をメインにインテリアの世界へ入る。さまざまなプロジェクトでのたくさんの人との出逢い、独学で技能を身につけ、持ち前のセンスで実績を積む。

2000年 インテリアデザイン事務所BROGUE CO., LTD.入社。
2005年 東京支店BROGUE CO., LTD.を立ち上げる。
関西関東を中心に大手デベロッパーの分譲住宅・戸建住宅・高級賃貸のカラースキム、モデルルーム、共用部を手掛ける。
モデルルームにおけるインテリアデザイン実績は300件以上。
大手エステティックサロンデザイン・ディスプレイ・飲食店デザインの実績も持ち、幅広く提案の場を広げる。
個人邸ゲストハウス・オーダーメイド分譲マンション・リノベーションなどさらに広い分野での住宅と関わり、
2014年には中国・上海デザイン事務所と提携、蘇州タウンハウスのデザインを手掛ける。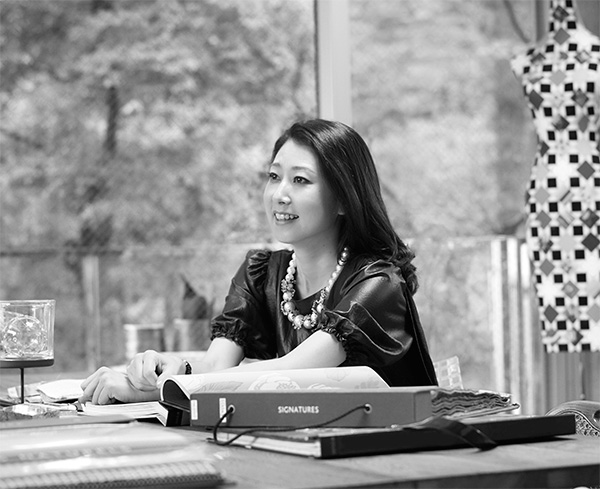 2015年9月1日 独立し、株式会社Oia(イア)設立。

世界のホテルやリゾートを巡り、さまざまな異国のトレンドに五感で触れることで得る感性で、

「心躍るHighEndな空気感・安らぎ寛ぎ感満ちる時間」

をコンセプトにデザインの場をさらに広めるため独立。
クライアントに的確に応え、住まう人・過ごす人・手にする人、を主役とした空間、
さまざまな時間・暮らし・人生において、愛され続ける洗練デザインを生み出す。
Since her childhood, interior decorating and home furnishings have been her passion.
Ai began her work in the interior industry by designing interior decoration and window treatments mainly for residential housings.
It was through meeting and working alongside with many people from various fields and self-education that she acquired the skills and techniques  necessary for this trade. Her personal touch  has led to the actual results of her work.
2000 -She joined the interior designing office, BROGUE CO., LTD.
2005 -She set up the Tokyo office of BROGUE CO., LTD.
Mostly in Kansai and Kanto regions, she set out color scheme, model room, and common use space for the houses built for sale, detached houses, and luxurious apartment buildings built by the leading developers.
Ai has been involved in more than 300 designing projects.
Also, she has experience in leading esthetic salon design, displays, and restaurant designing. She has spread her expertise and worked in designing individual guest house, customized condominium, and renovation, too. In 2014, she has collaborated with a design office in Shanghai and designed the Suzhou Townhouse.
November 1st, 2015 – She starts her own company, Oia Inc.
Traveling and staying at the hotels and resorts around the world, she felt and captured a variety of exotic trend with her five senses.
Her concept is:
"Exciting high-end aerial feeling / Time filled with feeling of peace and serenity"
With this, she became independent in order to expand the field of design and balance of the contrasted environment .
Ensuring to meet the needs of her clients, Ai Watanabe creates a loving and sophisticated design not only for the people who dwell in, spend time, or own the place, but also for the various stages of life people go through.